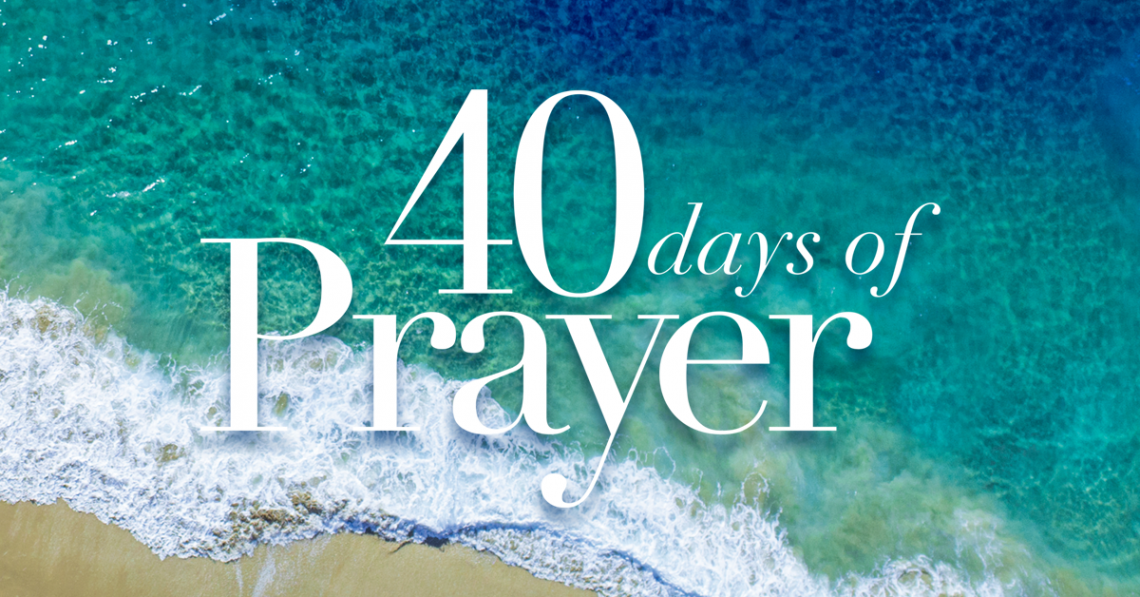 Unleash the power of prayer in your life
Life doesn't always go as planned. At some point, you'll face impossible obstacles and barriers — situations that make you think there's no way this is going to work out. But God wants to help you handle uncertainty when it comes your way. He is ready and willing to give you a breakthrough, but it doesn't just happen spontaneously; breakthroughs happen when you seek them. And the way you seek them is through prayer.
"Always keep on praying"
1 Thessalonians 5:17
Throughout the 40 Days of Prayer series, you will learn how to cultivate a powerful prayer life and experience breakthrough in your relationship challenges, financial difficulties, bad habits, health crisis, and many other areas of your life. Don't miss a single weekend of this life-changing series!
While not a literal 40 Days due to guest speakers in spring, this series will run over 7 Sundays at HCC. To complement the Sundays we will have midweek groups as well – if you are already in a community group, this will be up to your group leader, and if not then there will be a central group held in the Lower Hall at church on the Tuesday evenings following the Sunday teaching.
Talk titles and corresponding dates are listed in the image to the right.
For more information about a typical Sunday morning, click here.