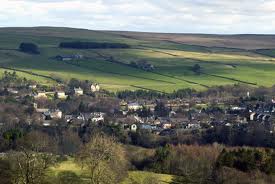 Hexham Community Church is not just a building or meetings. It is a living body of people that is held together by the life we have in Christ.  Our Community Groups are not just another meeting, but a place our church members can experience healthy, close and supportive relationships.  They are a place of discipleship as we learn to carry the fragrance of Jesus in our speech, conduct, attitudes and service to those around us wherever we are – at home, at work, with our friends and our family. A place to pray meaningfully for our needs and the needs of others, and to encourage each other as in our daily lives we seek to "be" Jesus to those around us.
The Valleys Community Group serves a large rural area to the south and west of Hexham comprising the Allen Valleys, Nenthead and Haydon Bridge, and north to the Roman Wall – in fact any rural area to the south and east of Hexham.  Most members live and work in the local communities and share Jesus with those around them by their lifestyle. We meet once a month in the leaders' house in Allendale, to worship God, and support each other through prayer and practical help. This meeting is very much the springboard from which members go out to serve their communities in Jesus' name.
We have been influenced in our thinking and style by the work God is doing at Ffald-y-Brenin in Wales, and not only because we have a Welsh input to the group. We see a connection both spiritually and geographically.
For more information ask Chris or Brenda, or find a member of HCC with mud on their boots. They will be from The Valleys Community Group!