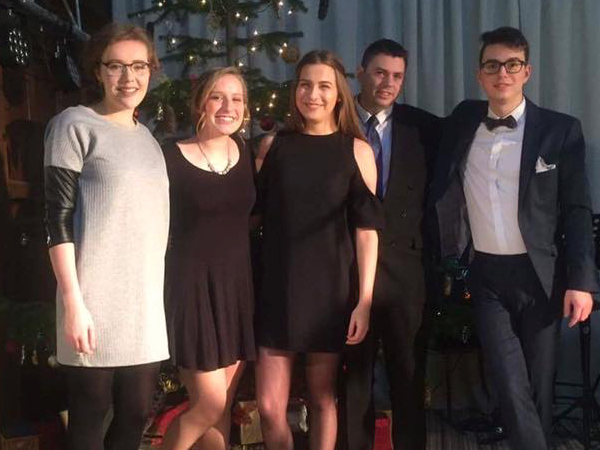 On 24th June we have a dazzling, formal evening with coffee and cake to celebrate our team of five Daniel Challengers completing their year-long volunteer programme.
Berry, Karolina and Mati from Poland, John from Sunderland, and Nicole from the USA have served tirelessly in Hexham, helping in virtually every church project, whether cooking meals for our over-55s lunch club on a Wednesday or serving tea and coffee at evening prayer meetings. They have also been working on qualifications in professional development, life skills and religious education, as well as having regular Biblical teaching and one-to-one discipleship to deepen their understanding of and faith in Jesus.
Their treat at the end of year is their graduation – an event they don't have to organise, for once! – where they will receive their qualification certificates and get to say their thank-yous to those who have helped and supported them. We extend this invitation to all of you – members of Taking Ground churches, attendees of groups the team have helped with, those of you who have hosted the team or cooked them meals, family and friends, and even those of you who simply want to see a bit more of what goes on on Daniel Challenge – to dress in your best and have fun with us.
If you would like to come, you can find RSVP details on the event page here, as well as the time and address.
Find out more about Daniel Challenge:
www.takingground.org.uk/daniel-challenge
www.facebook.com/danielchallenge