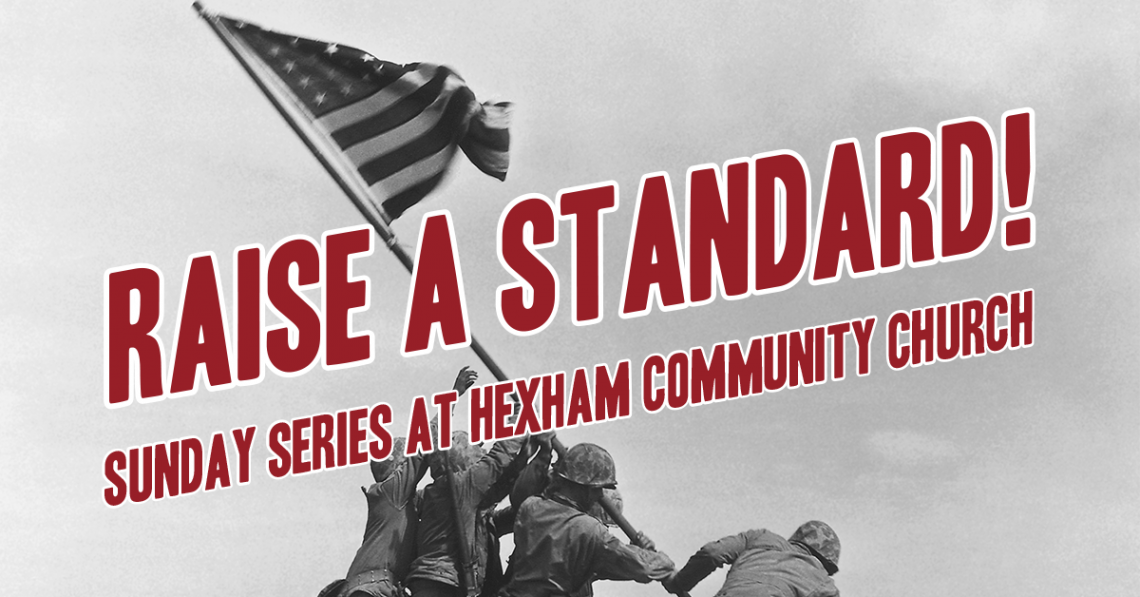 Our next Sunday morning teaching series begins in January 2020, titled "Raise A Standard!". Services start at 10.30am and include prayer, song-led worship, children's and youth groups and a talk as listed below. Join us downstairs from 10am for tea and coffee. All are welcome.
Jesus came into our world to establish the Kingdom rule of God on Earth in a new way. He came to be our champion, a leader to follow and a cause to pursue. He 'raised a standard' for us to follow.
In this series we will explore what happened after the initial invasion, and how we are drawn into his campaign to transform all things before He appears in his glory at the end of the age.
INVASION – 26th January with Tony Gray
A GLIMPSE OF GLORY – 2nd February with Holly Craigs
THE DARKEST HOUR – 9th February with Pauline Woodhouse
THE DECISIVE VICTORY – 16th February with Neil Strike
THE KING ENTHRONED – 1st March with Tony Gray
THE KING WILL RETURN – 8th March – Tony Gray