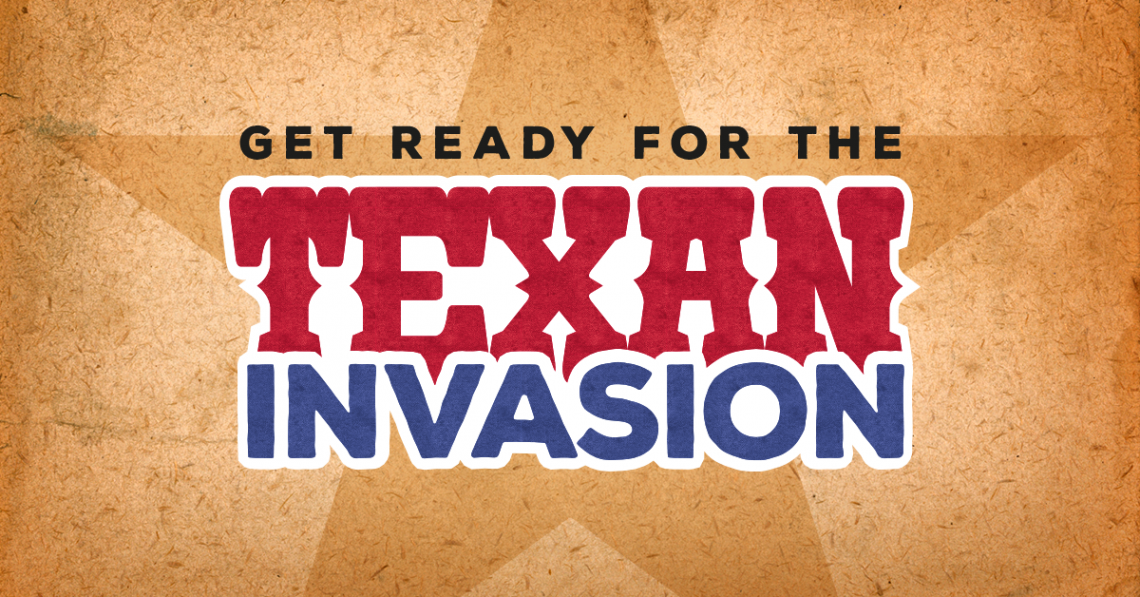 Get ready for the Texan Invasion!
This year Hexham Community Church is one of three northern Taking Ground churches hosting teams of students from Texas along with Birtley and Sunderland!
The team are around from 12th–17th March 2019 and will be involved in schools and community work and locals events, all with a focus of sharing the good news of Jesus.
The Great Beyond Bake Off – Texan/18s-30s event
7:30pm at Hexham Community Church. Brush up on your bakes and bring a friend, there is always too much cake!
Line Dancing and Hog Roast – Friday 15th March, 7pm
Y'all are invited to learn some line dancing from real live Texans! Plus enjoy a delicious hog roast to keep your dancin' energy up. Tickets are £5 from the Church Office.
Celebration Service and Picnic Lunch – Sunday 17th March, 10.30am
HCC will host Birtley and Sunderland community churches along with all the Texans for a joint northern celebration service. Bring your own lunch to eat afterwards together.