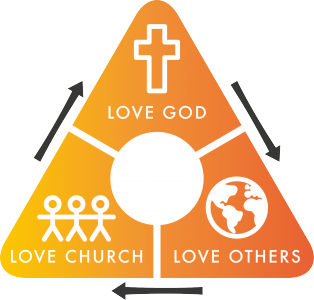 As a church family at Hexham Community Church we aim to balance these three biblical aspects in our lives – loving God and through that loving the Church and loving others.

God is Sovereign and we want to acknowledge that in all we do. He died so that we may have life with Him. Our heart is that everyone would know they can live in relationship with Him.

God put us in a family of people, the church. Our heart is to support, disciple and love each other. A community of believers that live for Jesus. We aim to link with our brothers and sisters in Christ locally, nationally and internationally.

God asks in His Word that we feed His flock, that we love others as ourselves, that we show them Jesus' love. Our heart is to fulfil this through welcoming them into our building and our family.

For our vision as a region, visit the Taking Ground website.