Welcome to
Hexham Community Church
Who we are:
A body of people, of all ages and backgrounds, who love Jesus and aim to follow him in all we do.
We gather on a Sunday morning to worship God with contemporary music, listen to culturally relevant teaching from the Bible, and talk with each other over coffee about what God is doing in our lives. You are most welcome to come along.
Sunday mornings:
We are meeting in-person and online on Sunday mornings at 10.30am. See here for details on attending in person, or watch live on our Facebook page.
We are also meeting virtually in our midweek Family Groups. If you are not part of a group and would like to be, please contact the office (scroll to foot of page for contact details).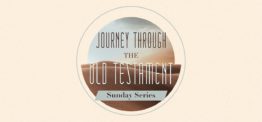 Our current Sunday series is "Journey Through the Old Testament". We touched on some of…