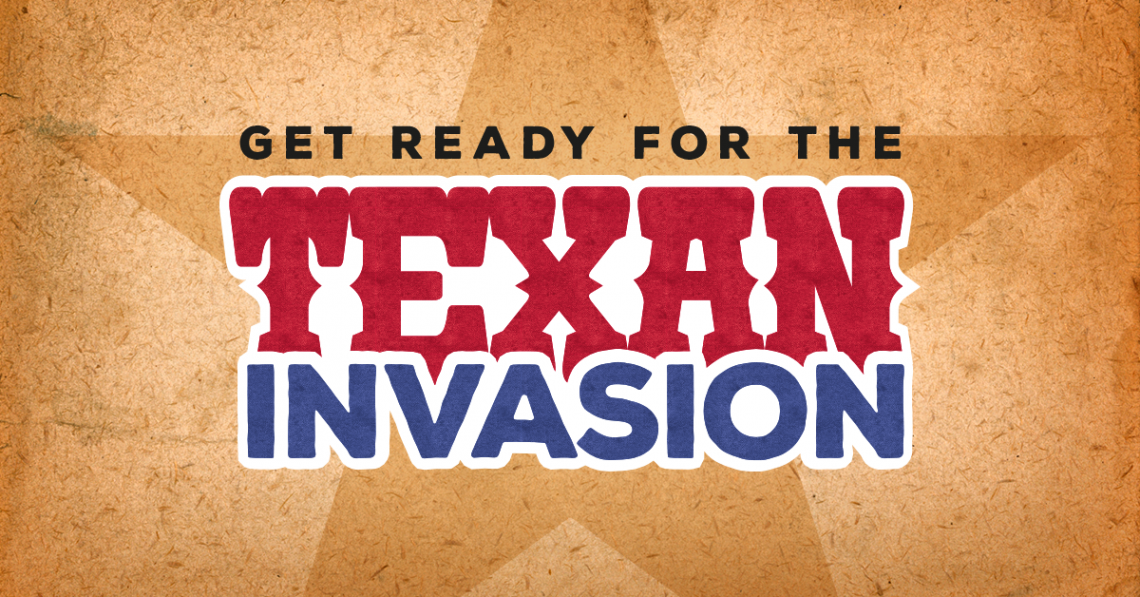 It's that time of year again – students from Texas are coming to north east England to run events, bless our churches and teach about Jesus in local schools. We are welcoming four teams this year to Hexham, Birtley, Sunderland and Teesside, which is why we call it the Texan Invasion!
Here's what you can expect at Hexham Community Church:
Line Dancing – Thu 12th Mar, 7–9pm, all ages
Learn from the Texans themselves! Tickets are £3.50 from the church office* and include pulled pork and chips during the evening (vegetarian alternative available).
Games Night – Fri 13th Mar, 6.30–8.30pm, school years 5–8
Games, pizza and chips, tuck shop. More details available from the office.*
Acoustic Music Night – Sat 14th Mar, 7–9pm, school years 9–13
Live music in the Rising Café with tuck shop, and hot drinks for £1.
[CANCELLED] Northern Celebration Service – Sun 15th Mar, 10.30am, all ages
*Contact the office: office@hexhamcc.com or 01434 601113.